Sunday, April 29, 2007
i had a veryvery bad bad day! i lost my student id card,student ez link which i only got few days ago and my fav red adult ezlink card in my cardholder!!! haiz..... how can i be so careless!! i shouldnt have brought it at the first place! i lost it in bukit panjang plaza by the way...i searched at all the places i have been there, but no where to be found....and i m sure someone have took it! haiz.... it hurts alot to lose something very valuable and important...now i know how it feels! my dad always keep reminding me to keep these items safe...again and again! now i have prove to him that i m careless indeed....haiz he doesnt know about this yet! i m afraid to tell him! haiz... Please Please! Help ME! i really want it back! the ezlink card doesnt have value so please return it back to me!!i hope any kind soul can do the favour....haiz!!
You coloured my life @
10:03 PM
Tuesday, April 24, 2007
"camera ready? READYYY "
"camera rolling? ROLLINGGG "
" (take 2 deep breaths) AND ACTION "
You coloured my life @
9:04 AM
Wednesday, April 18, 2007
i will remain silent ! I don want to create a crap out of nothing!
i have to carry this shit feelings to my heart and not allowed to blurt it out! i just get so fumed up! with some horrible things that ppl tend to do....hurting u and ur loved ones with cruel words! when you think of the person highly and the person wont do sth like that to u....cause u respect them alot! and u are grateful to them! but all they do is dont understand a single shit how u are feeling and just Backstab you! haiz....
You coloured my life @
10:50 PM
Sunday, April 15, 2007
Actually i have alot to say in this post! But seriusly i don't know what to say! haha.... okae.. The main point is SCHOOL GONNA START TOMORROW!! After 2 years of slacking, i m going to start my proper education! Wooohooo But at the same time very nervous and scared! I dont really know much people in np! so i m not sure how m i going to spend the rest of my 3 years.. and also this is my stepping stone for my future! Coming to think of it ; it gives me chills! Well, life has to move on and i m glad that Im walking in the way that my dream leads to and moving on with life! Hmmm... So 16th April 2007! This will be the start of my 3 years in Ngee Ann poly doing Film,Sound,Video!!!
It feels good! and scary!!! Hope everything is for the best!
Praise God! The almighty!
You coloured my life @
10:00 PM
Saturday, April 14, 2007
hehe...
its actually
Cear EYES!-----
Strong Hearts; Can't Lose!
You coloured my life @
1:57 AM
Thursday, April 12, 2007
Today wen i was sitting at lecture theatre 68 during the mac training...the lecturer who interviewed me came up to me....I could not remember her, but i had a feeling that i have seen her before. She said "I was the one who intereviewed you. Congrats on getting into the course. How are you right now? how is your cough?" hahaha...... i said thanks alot to her and said that im feeling much better right now! Well Well....its surprising to see that she remembers me!!! out of so many ppl! hmmm....maybe the impression that i made...or the horrible cough! hahaha.... No la... i think she feels that i will live up to the words i have given to her!
I definately will! Thats my ambition. As i said i cant be doin other things, i can only see myself being in this field..I noe wad challenges are ahead of me! and i m ready to meet those challenges! Even if it takes a lot of faliures to achieve it BIG i m ready to face it all! Survival of the fittest! hahaha....
btw i will like to take this chance to THANK my first bro and sis-in-law for their SUPPORT and HELP! If not for them and production edge i dont think i would have gotten this! SO A BIG THANK YOU ;)
You coloured my life @
10:29 PM
day by day....i m seriously starting to like NP! Today i felt the sense of belonging! It feel so KooL!
juz lovin it
and guess wad paul twohill is in mcm, first year! I saw his name in tutorial list! Some girls who got to be in his group felt soooo happy! i wonder why! He is just one of us! So wads the big deal?! but i didnt see him at all! Actually nobody get to see him at all!! haiz....stars stars! no comments!!
You coloured my life @
9:40 PM
WILD CATS
Panthers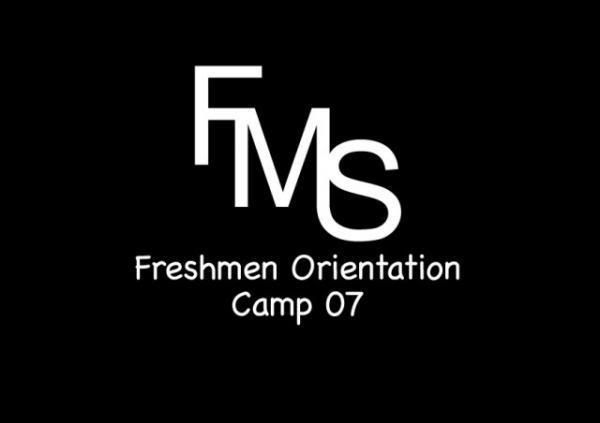 .Part of the team.Be a player.
Clear ice----
Strong Hearts Cant Lose!
You coloured my life @
9:13 PM
Sunday, April 08, 2007
NPSU FOC 07/08
i have never imagined poly life is this fun! trust me it is supper cool!! POWER TO THE KIDUGA! haha.... the foc camp is an unforgettable experience in my life! and also the best time i eva had...!!! lucky i had usha to be with me in the camp if not i dunno know wad will i have been doing.....
DAY 1
carrying my heavy bag with the sleeping bag I was waiting for usha at np bustop ard 9.10am..alot of them were already there....and more were arriving...i felt so nervous...didnt know any single person! i was so shy! The camp leaders were there giving us guide and bringing us to the sports hall which was the registration place.They were waving "HI" and was giving smiley faces...but i was still uncomfortable with the new surrondings and stuff! Usha arrived with Habib...than we proceeded with the rest to the sports hall! the heat,the heavy items,the nervousness made me even feel more tired and weird! it took a long time cause alot of ppl registered for the camp!! To my surprise only me and usha were the only indian girls who came for the camp! Serious! "TO THOSE OUT THERE I THINK YOU PPL HAVE MISSED SOMETHING GREAT!!!" okae back... and during that time i was introduced to usha's schmates! faizal and his frenz! very friendly and nice ppl! This camp was called "camelot" consisting of 4 grps....Aggro,Degonot,Lancelot,Percivel.Usha and I hoped to be in the same grp! and luckily we ended up in the same group..WHICH WAS LANCELOT!! and i had this lucky feeling when the first time i saw my GLs(GROUP LEADERS), i confirmed this is gonna be one of the coolest and best grp! the GLs were sooo Hyper active and very funny....In this grp we got even separated into 4..and i was in the first grp called"alpha" Usha got into "omega".But i was lucky enough Faizal was in my grp too....phew!! at least i had someone to talk...than OUR SUB GLs were MARK,PUTRI,KELVIN..Mark introduced himself giving us handshake one by one...and Putri seem to be a super hyper active girl!! veryvery high one! kelvin was very nice,friendly the kid next door sort! So the day begain like this playing ice breaking games like cindrella,wacko....Hahaha like the same games when i used to play in Drama club! okay in cindrella the last person we met get to be our mass dance partner....Usha got this indian guy! okay lolx...my partner was Jeremy... Than for one of the game they had this punishment! FOC push-up! Thank GOD! i didnt get to do that! that really was ermm...ermmm.....scary la@@ we learned our cheers we have team bonding games!The cheers were super power packed! it was not like those in secondary sch which i still vivdly remember when i was Dolphin captain LOL! the cheers etc...etc...But this cheers are like to the next level! BEST! BEST!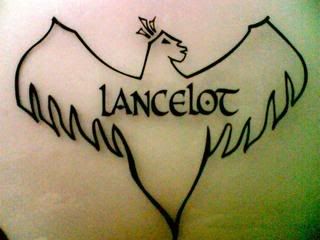 I was not really interacting to ppl....i was like in my own world! OH!! i was not really friendly laaa....basically in this camp i wasnt myself! seriously! i wasnt talking to ppl,getting to noe or being the hyper one! i was sooo pisay! i didnt noe any one u see...but there was a little interacting here and there....haiz...maybe my self esteem was low! i felt low about myself! god damn feeling! grrr.....
After 9,everyone started to silence down! "RESPECT THE NIGHT" WE respect the night in NP! nobody can talk aloud or shout! so we stopped our cheerings and stuffs! than the GLs and DH started to share some NP ghost stories... !! creepY! THE LAST ITEM OF THE DAY """NIGHT WALK"""" da best of all!! the one i enjoyed in the camp the most! THUMBS UP! During the night walk NO LIGHTS ard the sch, ONLY 4 PPL per GRP and we have to dispatch ourself grp by grp..mainmotive was to go ard the sch...My grp members were Priscillia,Faizal,Sufiyan... i think this are the fun ppl of the lots...WE started our expedition exactly at 12midnight! Power rite? Pris and i were Scared like hell we were huggin and holding each others hand...actually the guys were afraid too!! they hold our hands too...OKAE im not gonna tell here wad happen! CAUSE ITS NP's DARKEST SECRET! not to be revealed or it wont be fun...so i let u guys find out by urself wad really happened kies! hehehehheheehe>>>EVIL laughs...so we all slept only at 4am++ the first day!
DAY 2
On this day, it was GAMES day! Alpha was dam high in the morning HAH! We went around the WHOLE school to play games and collect MARBLES. On that day, marbles were peanuts!! We have to get the MARBLES@@ it was sth like money for us on that day...even if we get to see camp crew in a van we have to stop that and cheer,irritate them as mch to get the marbles..but nth like that happen! THE GAMES TOTALLY WACKY WETTY DIRTY BUT EXTREME FUN
First game was : Caterpillar scoccer. It was fun :)) But super damn tiring ! i was mostly breaking the caterpillar!! lolx
Second game was : Geisha , we had to use our mouth to pick up a ping pong ball in a pail fill with water. Then throw it out on putri's hands. Next we would have to use use mouth to pick up a ping pong ball in a pail full of flour and throw it out on mark's hand. i was like totally covered with flour...looked like old lady!
Thrid game was : Body surf. This is hell of a fun. Body got so wettt+soapy..we did a super good cheer!
LANCELOT OEI! P
LANCELOT OEI! P WAD?!
LANCELOT OEI! P MUNJI!!!!
the game masters umar and raj made us do it to chris! but damn fun...than we even called him manmadhan! LOLX
Forth game : Butter game.The most waackiest....disgusting! We were supposed to pass the butter through rafia strings. This strings will have to go through inside ur shirts. At the end of it....we were soooo smelly! stinked of butter but in this station we earned alot and lots of marble so i think worth it la@ and i oso believe that alpha is the one which did power power cheers! hahaha.....
Fifth game : Human bowling. OMG! THIS IS ANOTHER FUN GAME :))) You act as the ball and slide through wet+soapy surface and pin the balls down. We all fall with style :)) i was superwoman....! but didnt hit so i slide more and hit it with my hand...
sixth game was : TOOTHPASTE GAME. We take a piece of paper in this bag. For example, i pick a paper which states 'nose' then the person next to me picks ' knee' so yes, the game master will put toothpaste mint flavour on my nose and the person next to me have to use his knee to take the toothpaste. LUCKY i didnt get any feet,butt or wadso eva...only thigh stomach...so safe la! the paste was hot! MARK was the one who was getting the BUTT FEET!! poor girls who sat beside him....like putri!! hahaha
seventh game : Blind mice game :)) I know the place is so small but we took forever to go thru the obstacle. Had to go thru the table, walk on top of the table. I LOVE THIS MOST ! i was able to go thru smooth! but got ppl bursting baloons near ur ears..shooting waterguns and even once someone pulled me sia! hahaha.....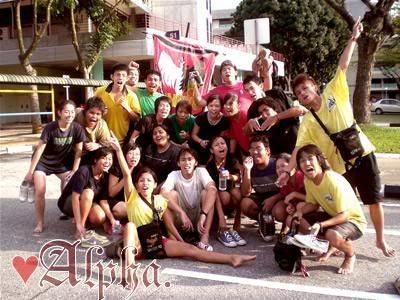 Since we did not have enough time, we did not played all the games. I know other games was 'fun' but i think i had enough i didnt wanna try those games!! Then we went to canteen 1 for dinner. Finished. Went to sports complex. After bathing we had mass dance practice. I LOVE MASS DANCE! the song is sooo cool!! the steps oso damn cool! but i dunno wads the song....can anyone tell me wads the song???!!! the dance step includes hitting ass,shakin ass stuff like that! hahahaha....On the 2nd night we went to bed early.
DAY 3
Today was WET GAMES. The instructions said that we cannot shoot waterguns or throw water bags at the face or legs. WE were basically only attacking DEGONET!!! hahaha....and one girl got so angry in that grp! dunno y she got tensed over all these issues...but who cares! we still continuse striking them....and oso defending ours....the cam crew were so funny! some came attacking us saying al-ameen,al-azhar! ahahahah.....CRAZIIIEEE We all did not followed and was punished. Guess what! ALL THE OGL and GAME MASTERS got ready PAILS and PAILS of water and asked us the whole lot of us to squeeze together. Next, they started to spray water, splash us with water. BEST punishment ever!! even betta than the game!! i loved it...than we were cheering for more....during the punishment lancelot was the one enjoying it and asking for more....!:))
Then we went to swimming pool. So is the pool game. But the programme was cut short due to the raining. But we still do get wet cause the game masters had their guns and shoot us. they used ICE WATER! how cold was that! so we were just cheering and singing....
After dinner, we went to the convential centre for CAMPFIRE NIGHT.We had to go thru a small obstacle to reach the auditorium.....than i had to crawl...my hair was all over my face! the Xclaiber wanted to scare me but at las they got scared seeing me like that....ome kind of jun on pose! muahahhaaha..We had camp songs....games....cheers....skit! WE did a horrible drama! i cant believe i acted in such drama! i even got embarassed in a part! lucky no body remembers it! cause the whole drama was crappy!! But i liked dagonet one....they were super creative and nice! but who cares! WE LANCELOT! just blew everyone off with our POWER CHEER!! It was dam fun :)) ALL were just immeresed into our cheer! cause its damn power! they have to admit it! hahaha! We had ice creams for supper! after that was the best PART!!! DANCEFLOOR!!!! till 3 am we were booging in convention centre the whole place was turn to a pub setting...with disco lights,smokes,hot songs! night lights...! i was there till the last! but too bad...i was just sticking ard with usha and others! i didnt really dance with anyone! haiz....its okie! i still had fun!
After BOOGIN the whole nite, we went back to sports complex and did not sleep till 6.30AM. NO lights out day! so anyone can do wad ever they want....So ppl stayed up playing chit chatting...some went to sleep..Usha and I were talking to Prasanth...the whole nite! than we decided to sleep cause i was damn sleepy! so we went to the running TRACK and sleep there...lying on the beautiful blue track facing the sky, listening to romantic songs in usha's walkman hp! waaaa... DAMN ShOIK! Hhahah :)) but ppl who slept actually got saboh by ppl...they write stuffs on ur leg,hand,face! i thought i was lucky! BUT when i woke up i saw something on my thigh!!! dunno who did tat!!
DAY 4
We had to assembly by 10am. By then, many looked so shagged. THE breakfast was nice!! we had soya bean!!! actually the breakfast is the best in the camp!! LUNCH!!! OH NO!!! I just dont enjoy! After breakfast, went back to sports complex. They give us our Camp T-shirt. DAM NICE :)) green whatt! HAHA! Then we had photo taking session. I cant wait to get those pics!!! Then we had out mass dance. After all is done, we all gather for present ceremony.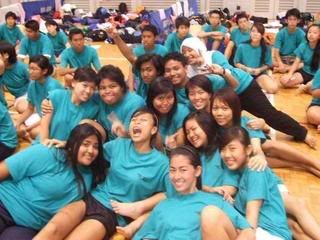 LANCELOT GOT THE " HIGH" AWARD! The better awards among other awards. Like aggro won "sexy award" degonet won
" macam paham award" i think it deserved that! lol....jkjkjk@@ and percival " lepak award" HAHAH! :))))) lancelot and percivel are gooood friends we even have cheer for both of us! verrry cute....
LANCILVER OEI! KAMA
LANCILVER OEI! KAMATAI
LANCILVER OEI! KAMATAI KAMATAI SAKEAT(pain) SIA
Then persival gl sang a song for all of us playing with guitar! it was so emo!! haiz....so sad sad! but sweet! swear! After which, the dj on the gradution song. OMG! Thats went a lot had tears streaming down. Putri broke down...Kelvin too! mark stayed strong! but his face was red! awwww.....GLS they are sooo nice!! i really adore them! for their GREAT EFFORTS HARDWORKS TEAMWORK and MATUARITY! hats off to them! We made a big circle! than i was with usha and haikel on the other hand...than we made a small circle with alpha only! Than the OUR GLS hugged each and every one of us!! sO SwweeT!!! i was touched... and very happy!
Soon we all gather back at the sports gallery. Did our POWER CHEER for the last time.I wanted it sooo much! Lancelot was sooo HIGH :))) Saying goodbye was the hardest. The group leader had something for us. They did us friendship band and lancelot stickers...Kelvin tied the band!! THANK YOU GUYS!! and Kid(dh) our main head had ask us to do something for our group leaders. wrote them piece of thank you kinda thingy on thier photos,And they cried even harder. We were asked to give all our 12 GLS a hug each and say what we want to say :))) Dam sweet ! I hugged each and everyone one of them! ALso KID!! I LOVED THAT MOMENT!!! simply special! We had to bid bye at last! so i went back home!!
I want to say THANKS TO ALPHA's GROUP LEADER and LANCELOT also CAMELOT FOR BEING SO GREAT DURING THE 4D3N :))
Mark is SEXY
Kelvin is BITCHY
Putri is HORNY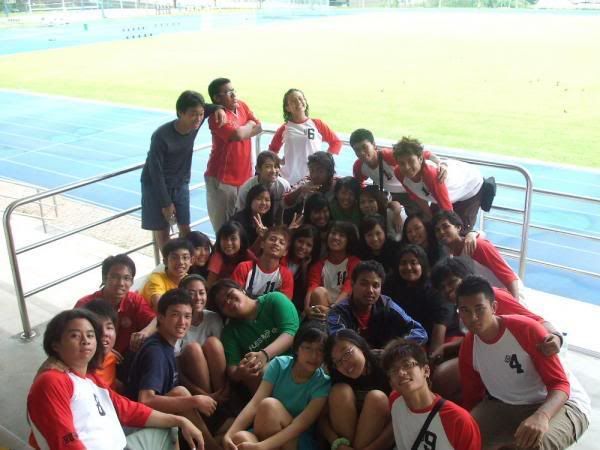 You coloured my life @
11:57 PM